4 winners for the Jeunes Pousses Entrepreneuriat grants
On May 17, the members of the Jeunes Pousses Entrepreneurship Grants jury met to select the 4 projects that will receive a Jeunes Pousses grant.
These new grants, to be implemented in 2021, are awarded thanks to the long-term support of Jean Lucien Lamy, a major donor to the Foundation.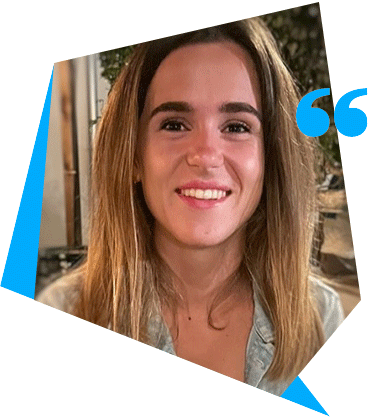 Using the sky to secure the ground
ELDA (eLiDAR Drone Analytics) offers a preventive service to reduce the number of avalanche-related accidents, using drones to analyze the snowpack remotely and trigger avalanches.
Its core business is data processing software that provides a complete map of avalanche risk areas.
To learn more about the project and its team composed of Julie Aubert, Lucas Parisi and Charlotte Brenac, it's here
the project
autophagous launchers
to bring innovation to autophagous propulsion
The objective of the Autophage Launchers project is to demonstrate a new mode of propulsion for space launchers, based on a little known concept: autophage propulsion. The advantages are numerous, in terms of performance, cost and potential debris.
This grant will allow us to carry out the bench tests of the ground demonstrator.
Equip outdoor sportsmen and women with the world's first satellite IoT-enabled serenity device
ODISSE offers a connected device that provides peace of mind and security to outdoor sports enthusiasts. Thanks to its Smart OdysseyTM real-time fall detection system, it allows athletes to make the most of every ride.
Thanks to this grant, the ODISSE team will be able to prototype its solution, carry out the first tests, launch its marketing strategy and start reaching its first customers.
To learn more about the ODISSE team composed of Anne-Alice Faure, Sébastien Baroux and Loïc Hardouin, it's here
A single application to satisfy all the needs of backpakers: get inspired, get around, get accommodation.
BMATE is an application that aims to collect in a single tool everything you need for a real backpacker experience: get inspired, get around, get accommodation. Let yourself be inspired by other peers who have already walked your path through geotagged stories. Plane, train or rickshaw, the means of transportation doesn't matter for a backpacker, that's why BMATE allows you to compare several of them and buy the tickets directly on the platform. Clearly with a particular attention to the environmental impact. A youth hostel, an apartment or a comfortable couch in a local's house are all more than perfect accommodations for a backpacker. That's why BMATE allows you to compare and book several types of accommodation.
BMATE aims to reduce the time used to organize a trip, to make the most of the trip itself. To make a trip a real life experience.
BMATE: Compare, book, enjoy your travel!