Research provides innovative solutions that can be rapidly transferred to the needs of the aeronautics and space industries. It also ensures that the Institute's training programs keep pace with global scientific and technological advances.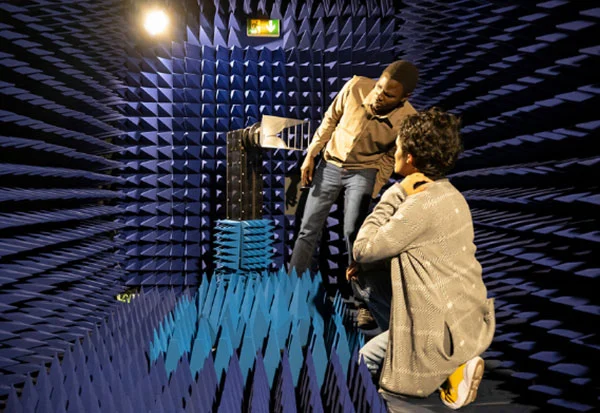 description of the action
The Foundation supports the Institute in these specific needs, in particular through the scholarships and prizes it awards each year, and the chairs or research programs it helps to create. The Foundation contributes to the excellence of research and teaching at ISAE-SUPAERO.
scholarships awarded in 2021
the different types of grants
INTERNATIONAL RESEARCH EXCHANGES
To enable students, teachers and PhD students to carry out a research internship abroad in prestigious universities and laboratories.
HOSTING OF FOREIGN PROFESSORS AND STAYS ABROAD FOR TEACHERS-RESEARCHERS OF THE INSTITUTE
To allow teacher-researchers to host foreign professors at ISAE-SUPAERO and thus contribute to the collaboration between the Universities and ISAE-SUPAERO.
To reward the thesis work of ISAE-SUPAERO doctoral students by awarding prizes.
support our actions for research & teaching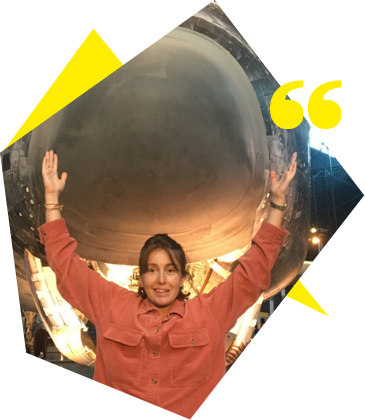 A RESEARCH EXCHANGE IN THE USA, AT THE MUNSELL COLOR SCIENCE LABORATORY (MCSL) IN ROCHESTER
"I am delighted with this stay, which has given me a great deal of confidence in the skills I have acquired throughout my thesis. The experience at RIT allowed me to complete one of the two main studies of my thesis which aims to quantify the residual errors after applying a color correction on an image.
Emilie Robert, PhD
The Foundation also supports the Institute in the creation of research and/or teaching chairs.
5 chairs and 1 program currently underway contribute to this axis.
AXA CHAIR (AXA Research Fund)
"Human Factors and Neuro-ergonomics for Aviation Safety"
Signature 2014
GOAL: To advance research on human factors and more specifically on human-machine interfaces, with the intention of improving aviation safety.
DISPOSITION:
2 axes :
Supporting basic research
Financing an international mobility program between ISAE and its international partners
READ MORE:
Press release
CASAC CHAIR (DASSAULT AVIATION)
"Air systems architecture with humans in the loop"
PERIOD: 2015-2020
PERIOD: 2021-2023
GOAL: To study different aspects of human-machine collaboration. The challenge is to make civil and military air operations safer, more robust and more efficient, while guaranteeing complete control for crews. The systems considered are often operated in complex situations; they therefore have advanced automatisms to carry out their missions in a more autonomous way, always under human control, by relying on decision making algorithms from the field of artificial intelligence.
DISPOSITION:
Expert function path around the notion of "air systems architect
A Research Program
TO FIND OUT MORE:
CASAC Chair
Press release
CEDAR CHAIR (AIRBUS)
"Chair for Eco-design of Aircrafts
PERIOD: 2013-2018
PERIOD: 2019-2024
GOAL: To contribute to the sustainable development of air transport by working on the definition and evaluation of innovative transport aircraft concepts including the introduction of innovative technologies in aircraft design.
PROVISION:
→3 curricula:
Aeronautics and Environment Certificate
International scholarships for excellence
Student Project Portfolio
→ 1 research program
READ MORE :
CEDAR Chair
Press release
ISAAR CHAIR (DAHER)
"Design and certification of innovative architectures and CS-23 aircraft category".
PERIOD: 2019 – 2024
GOAL: Contribute to the construction of a low-carbon aeronautics industry by reinforcing high-level research activities in the design and certification of CS-23 category aircraft, in particular by developing expertise in innovative aircraft such as the EcoPulseTM project, a hybrid electric aircraft demonstrator with distributed propulsion.
DISPOSITION:
→ Support fundamental research on hybridization and the exploration of innovative architectures and modes of operation
→ Understanding of societal needs in terms of mobility
→ Architectural certifications
READ MORE:
ISAAR Chair
CHAIRE SacLab (AIRBUS DEFENSE & SPACE and ARIANEGROUP)
"Advanced Space Concepts" (SaCLab)
PERIOD: 2017-2021
PERIOD: 2022- 2026 (WIP)
GOAL: To develop the study of future space concepts from a system and architecture point of view through research and teaching projects that will be developed in the framework of a Space Advanced Concepts laboratory (SAC LAB).
DISPOSITION:
Establishment of a Space Advanced Concepts Laboratory (SAC Lab) within the Department of Design and Operation of Aeronautical and Space Vehicles (DCAS) of ISAE-SUPAERO.
READ MORE:
Press release
PROGRAM OF EXCELLENCE FOR INDIA AND INDONESIA (MBDA)
Since 2014
GOAL: To contribute to the international attractiveness of ISAE-SUPAERO and to strengthen the skills of young students and professionals for the benefit of the Indian and Indonesian aerospace industries.
READ MORE:
MBDA Program
GIFAS SUPPORT PROGRAM FOR THE ISAE GROUP
PARTNERS: ISAE Group schools
Since 2016
GOAL: To promote high level academic and professional education in Europe in the field of aerospace systems. This support makes it possible to finance projects carried out by the ISAE Group in three main areas: training, promotion of the professions to young people in schools and students, and social assistance to students.
READ MORE:
Sponsorship agreement: GIFAS continues its commitment