The class gifts, also known as a promotional gift, have been organized by the Foundation since 2016. They allow one or more classes of students or former graduates to mobilize financially through donations for a project for the benefit of ISAE-SUPAERO and its students. Beyond a financial contribution, it is also an opportunity for alumni to meet, share knowledge and reconnect with their school.
Since 2016, the Foundation has launched 10 Class Gifts represented by 16 alumni classes.
clôturé
The Mermoz Challenge consists in crossing the South Atlantic following the historical route of Jean Mermoz (May 1930) with an electric drone, without emitting CO2.
you want to organize a class gift?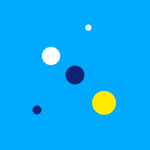 Deputy Director of Development
+33 5 61 33 83 17
+33 6 08 09 93 80