Class Gift 2002-2012-1992-1982
The Mermoz Challenge consists in crossing the South Atlantic following the historical route of Jean Mermoz (May 1930) with an electric drone, without emitting CO2. Beyond the technical challenge of designing and building a hydrogen-powered drone weighing less than 25 kg, the challenge of this adventure is to meet the environmental challenges facing the aeronautical industry in order to promote clean aviation.
Among the technologies being investigated in this challenge are hydrogen fuel cells, on-board liquid hydrogen, photovoltaic cells, and intelligent flight control to take advantage of the disturbed aerology over the ocean.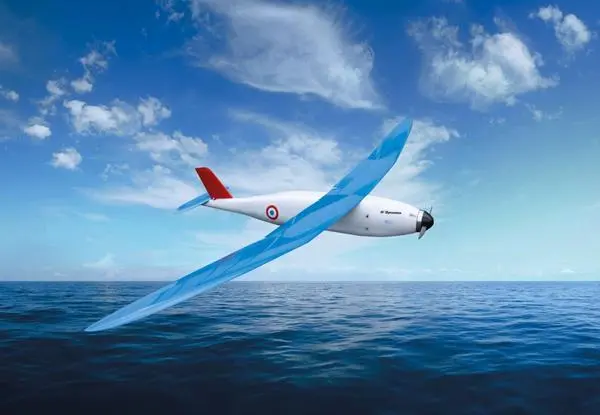 The objective of this Class Gift
Officially launched on June 17, 2022, the objective of this Class Gift, which brings together 4 classes (1982-1992-2002-2012), is to finance the purchase of a liquid hydrogen tank to carry out the first experimental flight of the drone in Europe in 2023.
Financial objective: 32 000 €.
Ultimately, the aim is to make ISAE-SUPAERO a key player in the ecological transition of the aerospace industry. Moreover, this project is fully in line with the environmental policy conducted by the Institute with a view to promoting low-carbon aviation and also meets the expectations and concerns of students in terms of sustainable development.
The Mermoz Challenge is a major innovation: to make the world's first all-electric crossing by a low-carbon drone
Jean-Marc Moschetta, S 1987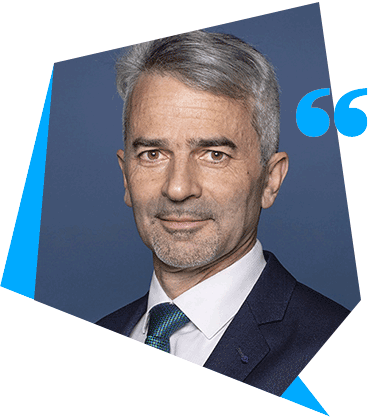 Professor of Aerodynamics in the Department of Aerodynamics, Energetics and Propulsion at ISAE-SUPAERO and Head of the ISAE-SUPAERO UAV program (ATRI Drones)
Hydrogen combines both performance and a limited carbon footprint, so it is extremely interesting from the point of view of the future of aviation. The interest of this project is to find solutions to transport hydrogen in larger quantities in order to travel more kilometers. The originality of this project is to manage to pass it in liquid phase and to develop sufficiently powerful tanks to be able to maintain the hydrogen at – 253 degrees Celsius which makes it possible to transport much more hydrogen.
As a teacher I put a lot of heart into this project and I would have loved to have been able to work on such a subject as a student. Today I would be very happy if the older generations would support this project to allow the younger generations to create a new page in aeronautics.
The godmothers and godfathers
of the Class Gift
2012
Yann Darmaillac
Nicolas Dupre
Huu Nghia Hoang
Estelle Laine
Jean-Baptiste Dalin
2002
Colette Bernard
Emmanuel Blanvillain
Vincent Cheriere
Arnaud Daina
Thibault Girard
François Masquilier
Thomas Rakotomamonjy


1992
Christian Bachellerie
Frédéric Barthe
Mathieu Belleville
Stéphane Branger
Françoise Cases
Eric Dalbiès
Bertrand-Olivier Ducreux
Erwan Dugor
Patrick Fabiani
Damien Lasou
Franck Leclercq
Isabelle Marchand
Steve Phan
Emmanuel Pou
Dominique Poudevigne
Jean Salanova
Ariane Sinibardy
Yves-Laurent Stöckel
Olivier Taralle
Gil Teissier
Guillaume Vuillermoz
1982
Christian Audoly
Anne Busson
Jean-Baptiste Dalin
Vincent Guermonprez
Patrick Levesque
Gérald Lignon
Veronique Prats
Patrick Tejedor
Thank you for your interest and generosity in this promotional gift!