The ISAE-SUPAERO Foundation supports the Institute in its desire to train engineers and teacher-researchers who are open to the world and to strengthen the links between universities and schools throughout the world, in particular by acting to ensure that the experience abroad is not a privilege but an opportunity accessible to all students.
description of the action
In order to assert and strengthen its position at the highest world level, ISAE-SUPAERO must be able to attract talent from France and all over the world, but also to make mobility accessible to its students, teachers-researchers and professors. The Foundation supports the Institute in this objective in several ways.
scholarships awarded in 2021
the different types of grants
GRANTS FOR STUDENT MOBILITY
To support the mobility of students to the best academic institutions in the world and help them develop their leadership skills in a multicultural professional environment. The reason for this mobility can be an end-of-study internship, a gap year internship, a substitution stay, or a diploma course such as a double degree.
SCHOLARSHIPS FOR INTERNATIONAL CONFERENCES
To allow students and teachers-researchers to organize or participate in scientific conferences, symposiums or seminars of national or international scope.
SCHOLARSHIPS FOR FOREIGN STUDENTS
Attracting the best talents from the best institutions around the world and encouraging their integration on the ISAE-SUPAERO campus.
support our actions for international outreach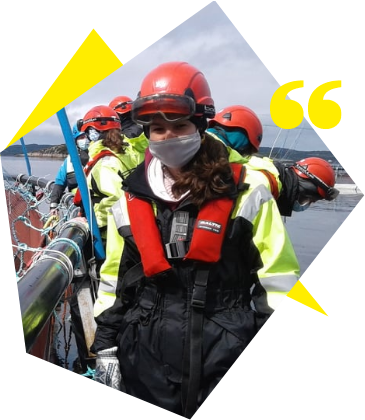 Marion, 5 months in Norway to discover the world of ecological transition
"This stay was a real revelation on many points, both academic/professional and personal. I left wanting to explore the environmental sector for my professional project without being too sure of myself and I came out with a lot less doubts. My semester at NTNU confirmed my choice of field for my last year at ISAE-SUPAERO and I thank the Foundation for having allowed me to realize this adventure.
Marion Lebrun, Engineer