Supaero Engineering Class of 1983 alumni came together in 2018 to launch their first Class Gift and enable ISAE-SUPAERO to create an "ISAE-SUPAERO Associate Researcher" status.
It is within the framework of strengthening its visibility and attractiveness on the international scene that ISAE-SUPAERO wishes to continue to build new long-term collaborations on the international scene.
It was also an opportunity to celebrate the 35th anniversary of the S83 class in 2018!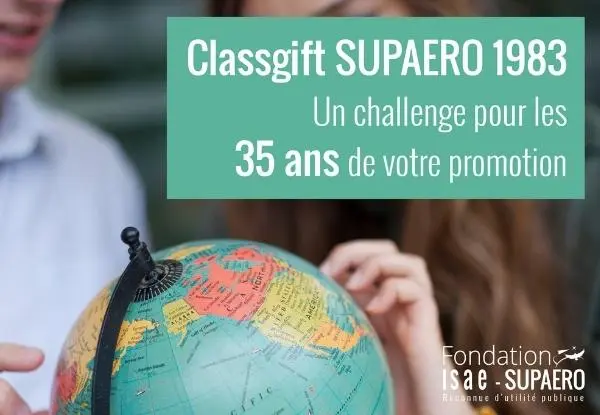 To encourage the involvement of foreign professors in its research, ISAE-SUPAERO was planning to create a status of "ISAE-SUPAERO Associate Researcher". It will be granted for a multi-year period to a certain number of teacher-researchers from partner universities.
This status is designed to anchor the collaboration of the foreign professor with the team at ISAE-SUPAERO on the long term.
With this promotion grant, the Institute can offer a fellowship to host a first research associate. This fellowship allowed a foreign professor to :
come regularly to the Institute,
Co-supervising doctoral students and post-docs,
promote academic exchanges of students.
Launch date:October 14, 2017
Closing date: September 22, 2018
A word from the godmother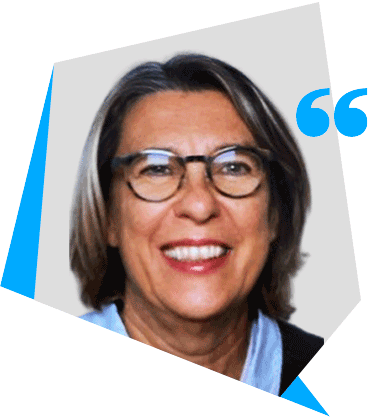 "Let's help the School shine internationally and challenge ourselves to be even more successful than classgift S82!"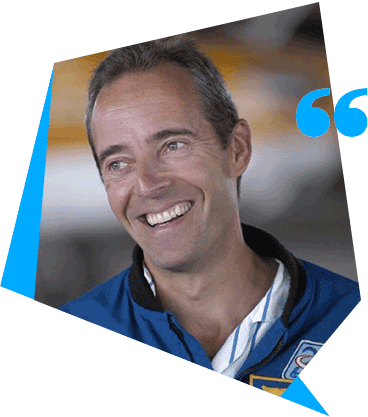 "I appreciate the importance of sponsorship in the development of the school. As a sponsor of the Give Wings to Their Passion Campaign, I'm thrilled to be a part of it and launch with my fellow first class gift S83 students!"
Marc ALLONGUE
Michel BELOT
Régis CHANARON
Thierry COMPAS
Bertrand GEORGE
Valerie GIUDICELLI
Vincent GUERMONPREZ (S82)
Jean-Yves HELORET
Luc JEAN
Didier MESNIER
Bruno NOUZILLE
Thierry PROD'HOMME
Pierre REYDON
Gilles TAVERNIER
Gilles TOMAS
Lucien VINGERT
Thank you for your generosity and interest in this SUpaero 83 class gift!