Meeting of patrons and grant holders
On September 29, the students who have been awarded excellence scholarships to study at ISAE-SUPAERO will meet the representatives of the corporate sponsors who finance the scholarships of many students each year.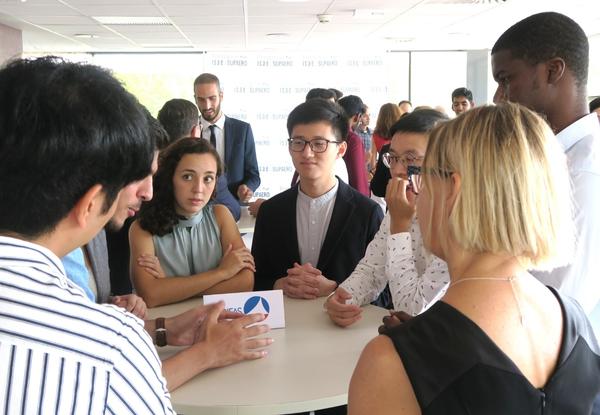 A meeting that takes place every year
For the 6th year in a row, engineering and masters students receiving scholarships will be able to meet their benefactors. Among the sponsoring companies that finance scholarships for foreign students: Airbus, MBDA, GIFAS and the ISAE-SUPAERO Foundation.
This event allows the Fellows to discuss with representatives of each sponsoring company over a gourmet coffee.
No registration is necessary, students interested in the event will be contacted directly!