4 months of substitution in Singapore for Maxime!
Maxime took advantage of his substitution year to study for a semester in Singapore, at the NUS (National University of Singapore). The Foundation supported him through a substitution grant to enable him to make this trip. A rich experience in Asia that Maxime looks back on!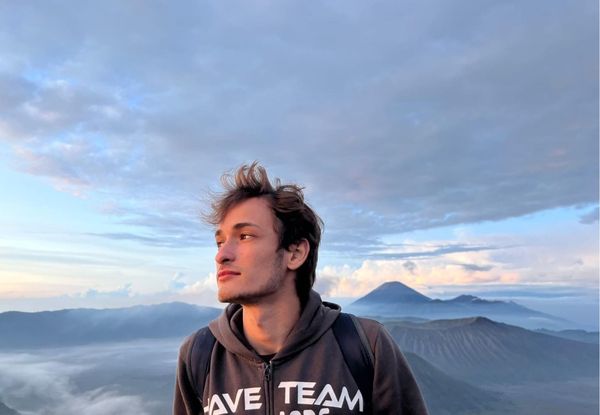 What were your motivations when you arrived at the NUS?
My motivations for my substitution in Singapore were diverse. First of all, discover the university life and the different courses offered. I chose to study subjects and topics that we do not cover, or only very quickly, in the ISAE-SUPAERO engineering training. I selected modules that allowed me to develop my knowledge in artificial intelligence, internet networking, digital design and power electronics.
My ambition was also to improve my English and to discover the culture of the country and enjoy the cultural mix that a substitution to NUS offers. Finally, I also had the ambition to travel in South-East Asia after discovering Singapore. I am delighted to see that all the boxes have been checked.
My arrival in Singapore was very eventful. First of all, because of the pandemic, Singapore imposed a huge amount of administrative paperwork. Not having obtained directly 3 courses out of the 10 that I had requested, I was forced to wait an extra week before receiving the final admission letter. This prevented me from accessing information about further procedures as well as access to the platform for housing. Because of this time difference I did not have any accommodation on campus and I ended up in an expensive student residence far from the campus (about 1 hour by bus). Fortunately, 2 weeks later I received an offer of on-campus housing.
Academically, the workload was reasonable. There were times that required a lot of personal investment, especially in the middle of the semester, and other times that were quieter and allowed you to enjoy campus life more. All of my modules were level 4 and therefore required a certain amount of work mostly in the form of projects. I was able to work on the creation of a systolic array in digital design on Verilog, on the creation of neural networks and fuzzy logic to solve real life problems and on the implementation of internet networks.
Culturally, I had the chance to meet students from all over the world and to make friends with many local students (having lived in a university college in the heart of the campus). I came away from this experience with a rich group of international friends with whom I will definitely stay in touch. Beyond the courses and in spite of the regulations linked to Covid 19 (very numerous in Singapore especially at the beginning of the trip) we were able to make 3 trips to South-East Asia (Thailand, Malaysia and Bali). From Singapore the price of airplanes is very low and the cost of living in these countries is also very low.
What was the added value of this stay?
This stay brought me knowledge in areas that are not covered much or at all in the ISAE-SUPAERO core curriculum. This has obviously broadened my field of knowledge and competence. Even if I will be studying Earth Observation and Sciences of the Universe (OTSU) in 3A and in the Design and Operation of Space Systems (COS) field, the knowledge that I will have gained from the modules I have taken at NUS can only complement my skills and broaden my vision of the field I am passionate about. This stay also allowed me to follow the courses of internationally recognized professors/researchers. Such exchanges of knowledge and contacts can only benefit the research activities of ISAE-SUPAERO. Singapore and especially NUS is a very attractive destination for researchers from all over the world. Indeed, I followed courses given by professors coming from India, Turkey, Italy… ISAE-SUPAERO has therefore every interest to maintain a link with this university and to continue to encourage students from the Institute to come and study there.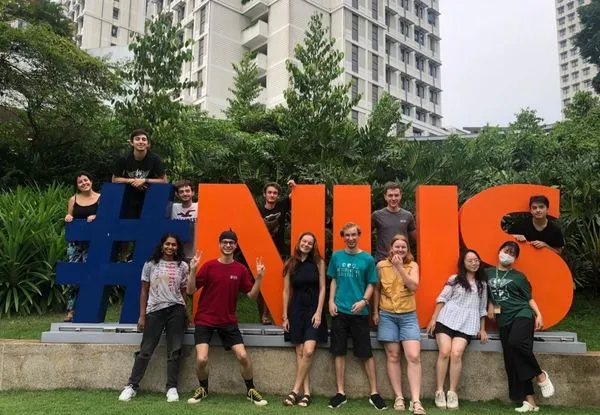 The testimony of Maxime Gratereau
An extraordinary personal enrichment
The trips I have made around Singapore have marked my life as a student and as a young adult and have enhanced my Singaporean experience.
Of course, the life in Singapore, the wide variety of types of food, the buildings, the museums… were a great contribution in terms of culture and Asian culture.
I wanted to once again express my gratitude to the Foundation for providing me with this assistance, which has allowed me to live an incredible life experience that has allowed me to develop on all levels. Thank you again.
To support other students like Maxime