A visit to the Centre d'Etudes Spatiales de Toulouse
On Monday, November 22, 2021, ISAE-SUPAERO and its Foundation visited the CNES in Toulouse in order to present the operation that was launched a few weeks ago with the employees and alumni of the CNES alumni and non-alumni in order to pay tribute to Professor Jacques-Emile Blamont on the ISAE-SUPAERO campus.
A face-to-face meeting, broadcasted live by videoconference in Paris, Kourou and elsewhere for a wider diffusion to all registered participants.
While the naming operation was launched at the end of September 2021 at the initiative of 3 ISAE-SUPAERO alumni and CNES alumni, with the support of CNES, in order to pay tribute to Professor Jacques-Emilie Blamont, the protagonists of this project met on Monday, November 22, at the Toulouse Space Center to present the stakes of an operation that is full of meaning and history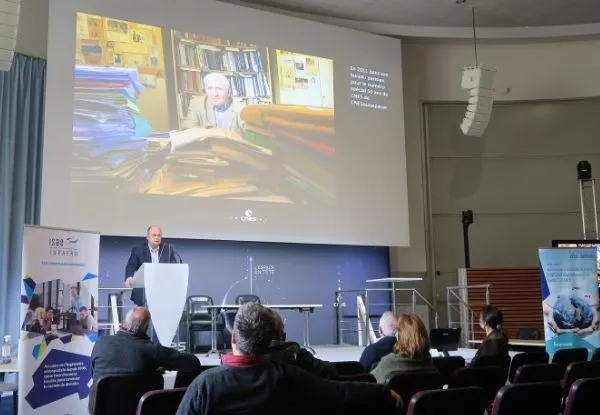 This meeting, organized in the Leonardo da Vinci room of the CNES, brought together about forty alumni and employees of the CNES. Introduced by Lionel Suchet, Deputy Director General of CNES, this meeting also allowed Olivier Lesbre, Director General of ISAE-SUPAERO, as well as the sponsors of the operation, Jean-Louis Marcé, Marc Pircher and Alain Gaboriaud, to express their views on the importance of this initiative and the place chosen to pay this tribute. The beginning of the conference was the occasion to come back on the remarkable course and implication of Jacques-Emile Blamont throughout his life in the space domain.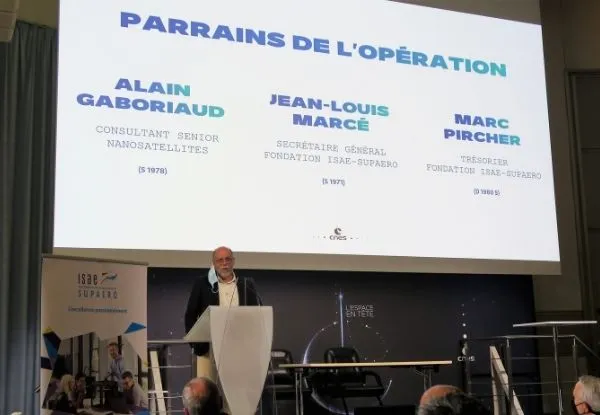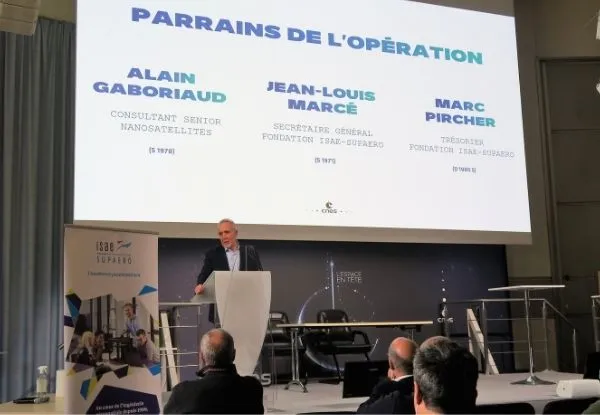 THE LEARNING CENTER, A PLACE CHOSEN TO HIGHLIGHT
THE NAME OF JACQUES-EMILE BLAMONT.
A unique and inspiring place in the heart of the ISAE-SUPAERO campus and the space ecosystem. A true rallying point for students, doctoral students, professors and researchers, as well as start-ups and industrialists, the Learning Center will also be a place for sharing knowledge and for cooperation on an international scale between the industrial and academic worlds. If the fundraising goal of 50,000 euros is reached (including the participation of CNES), the largest meeting room in the Learning Center will be engraved with the name of Jacques-Emilie Blamont. Its strategic location will be a way to make visible the name and career of this great man, father of astronautics and the French space program, and to inspire future generations.
ALMOST 45% OF THE COLLECTION TARGET REACHED TO DATE!
MOBILIZATION MUST BE IN FULL SWING BY DECEMBER 31 IN ORDER TO NAME ONE OF THE MEETING ROOMS OF THE FUTURE ISAE-SUPAERO LEARNING CENTER.
The name of Jacques-Emile Blamont would be the first name in the space field to be placed on the ISAE-SUPAERO campus.
To learn more about the operation, it's here