Equal Opportunity Week on campus
The week of equality took place on March 07, 2022 on the campus of ISAE-SUPAERO with the program of equal opportunities OSE ISAE-SUPAERO and in partnership with the club ISAElles.
An opportunity to highlight projects that promote scientific careers and the profession of engineer to middle and high school girls.
March 07 & 08
The exhibition Post'Her has entered the Rectorat and the ISAE-SUPAERO premises. The project of valorisation of women scientists was realized by classes of partner schools and allowed the discovery of 10 women scientists through the update or the creation of their Wikipedia page and the realization of graphic portraits.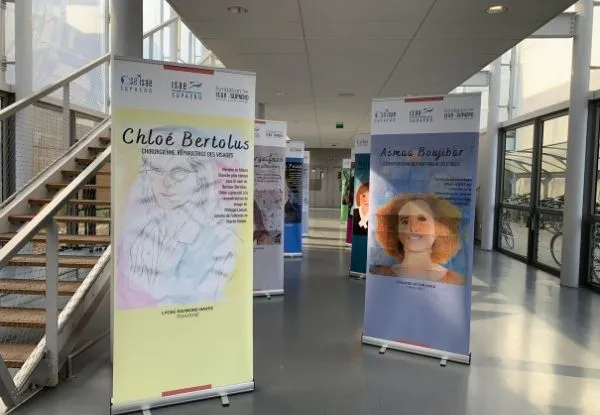 March 08
For the International Women's Rights Day, the prefect of the Occitanie Region, Etienne Guyot, was invited to the campus by Olivier Lesbre. A meeting that allowed the ISAElles club and the Cordée OSE l'ISAE-SUPAERO to present themselves.
// Visit of the Prefect of the Region with a meeting of the members of the ISAELLES Club on the internal and external gender equality actions
// Rector's visit to Louis Pasteur College in Lavelanet with presentation of the Math Lab & launch of the Women's Campus Course with the first meeting between the pair "a student / an alumni" of ISAE
// Day at ISAE-SUPAERO: distribution of reusable menstrual protection to students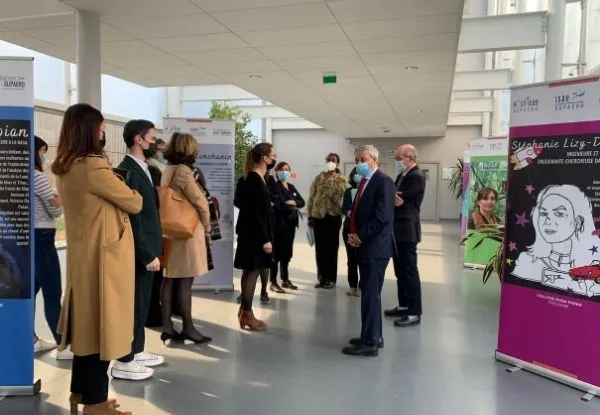 March 09
"Challenges of the feminization of the technical professions" was the theme discussed during the round table proposed by the ISAElles club as part of their training.
Christine Ricouart, Florie Vidal de Saint Jean and Sylvie Gobbatti, engineers at Dassault Aviation, shared their experiences and exchanged with the students on this subject.
// Round table with three women engineers working at Dassault Aviation on the ISAE-SUPAERO campus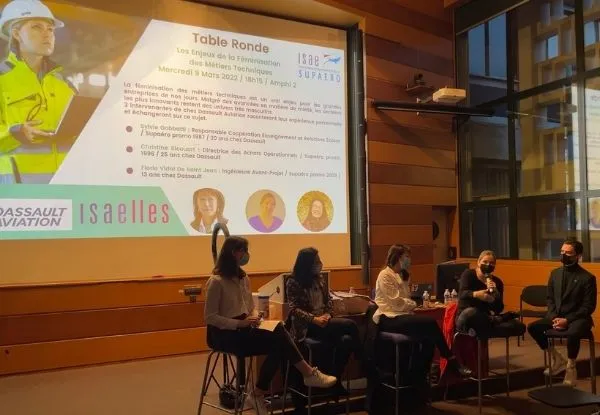 March 10
// Women's Campus Day for high school girls from partner institutions. The day was opened by Geneviève Darrieussecq, Minister Delegate to the Minister of the Armed Forces, in charge of Remembrance and Veterans, who presented her career path to the high school girls and gave them many tips for success.
More than 120 high school girls were present and were able to attend 3 different types of workshops: Women's career paths (exchanges and feedback on the careers and academic training of women engineers in various fields), Deconstructing gender stereotypes (led by the association Femmes et sciences and the Club ISAElles), Visit of the flight simulator with Emilie Jahanpour, a doctoral student at ISAE-SUPAERO, and animation of a game on the space domain by the Club Mars
During the lunch, several speeches were made:
Jean-Philippe Dufour, Deputy Director of ISAE-SUPAERO
Nathalie Guillot-Juin, Deputy Prefect
Nadia Pellefigue, Vice President of the Occitanie Region, who was able to exchange with the high school girls and women engineers during lunch.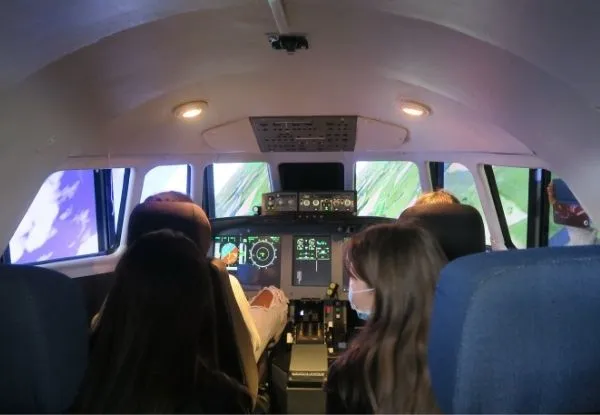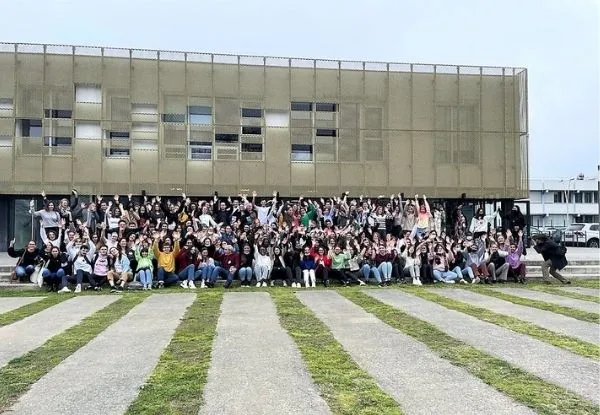 March 11
// for the last day of the week, OSE ISAE-SUPAERO presented its actions on gender equality to the equality referents of the Academy of Toulouse