ISAE-SUPAERO end of year day
The great end of year event of the Cordée de la réussite OSE l'ISAE-SUPAERO which took place on June 2, 2022 in the Ernest Wallon Stadium in Toulouse brought together more than 750 high school students. A great opportunity for them to present the projects they had worked on during the year.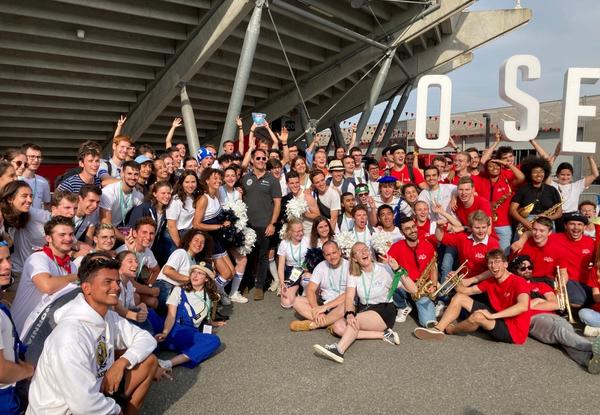 AN ANNUAL DAY DEDICATED TO THE RESTITUTION OF PROJECTS
Highly anticipated by all the secondary school students from the 24 partner establishments of the ISAE-SUPAERO Equal Opportunity Program, the event held on June 2 at the Stade Toulousain allowed the students to present their favorite project on which they had worked during the year.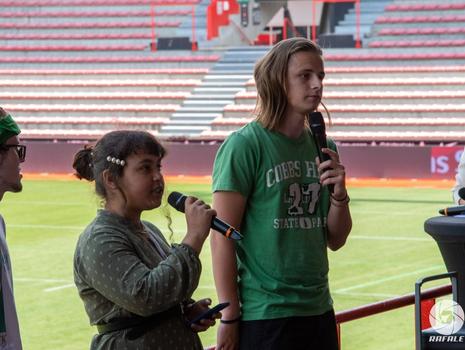 OVER 120 STUDENT VOLUNTEERS
From the 6th to the 12th grade, the students accompanied by the Cordée de la Réussite OSE l'ISAE-SUPAERO have had the opportunity to participate in different scientific or sports workshops, tutoring programs, visits or outings thanks to the voluntary actions of ISAE-SUPAERO students, and since this year of some students from UPSSITECH
Congratulations to them for this beautiful accompaniment!
180 SECONDS TO PRESENT YOUR FAVORITE PROJECT OF THE YEAR
Accompanied on stage by ISAE-SUPAERO student coaches, the students were able to present their project in the "180 seconds" format.
In total, more than 20 projects were represented during the day, including the Sustainable Development Course, the Climbing Project, the Student Your Blop Project, the Post'Her Project, the Women's Campus Course, the tutoring program that allows students to be accompanied throughout their schooling and often over several years, and the tutoring program for young high school students at the Stade de Toulousain training center.
SPONSORS COMMITTED TO THE OSE L'ISAE-SUPAERO PROGRAM
Of the 5 sponsors of the program, 4 were able to participate in the day of restitution. Thus, under the eyes and encouragement of Sophie Adenot, Ines Belgacem, Matthieu Ponin-Ballom and finally Thomas Pesquet, the students presented their project. An unforgettable moment for each of them!
MORE THAN 110 PARTNERS PRESENT
Among the many partners present on June 2nd, the Stade Toulousain Training Center, represented by Emile Ntamack who honored us with his presence, Anne Viadieu from the Toulouse School Board, Nadia Pellefigue Vice-President of the Occitanie Region, took the floor to introduce this event.
A big thank you to the Stade Toulousain for welcoming the students !