Let's celebrate Giving Tuesday 2021!
Giving Tuesday is a global movement that celebrates and encourages generosity, commitment and solidarity. Organized for the 5th consecutive year in France, the event brings together forms of generosity from around the world.
On this occasion, we will walk through the corridors of the ISAE-SUPAERO campus to give a voice to the students and staff of the Institute.
#GivingTuesday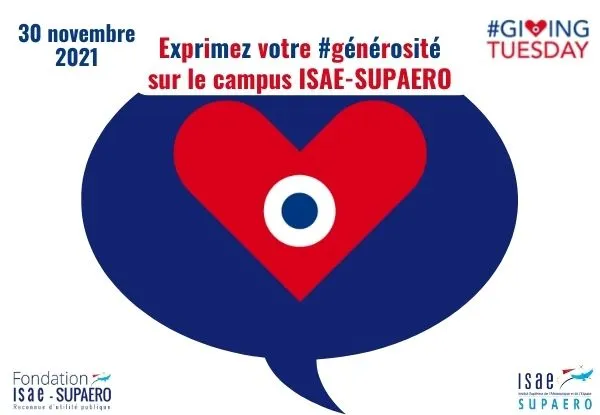 GIVE VOICE TO STUDENTS AND STAFF ON CAMPUS ABOUT GENEROSITY AND SOLIDARITY
On #GIVINGTUESDAY Tuesday, November 30, 2021, we'll take your picture with your definition of #generosity and #solidarity! During this day, all initiatives are highlighted to promote and increase generosity in France.
Thank you to all our participants!
More information on Giving Tuesday