Marion, 5 months away to discover the world of ecological transition
From January to June 2021, Marion was able to go to Norway, at NTNU, to do a substitution. A destination chosen because of its strong involvement in the environment and transition, important values in which Marion wanted to acquire skills.
Back at ISAE-SUPAERO, Marion decided to continue in this way, she tells us!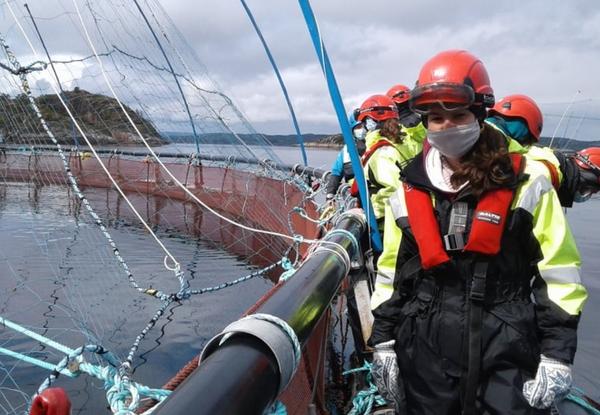 YOU WENT TO NORWAY, WHY DID YOU CHOOSE THIS COUNTRY FOR YOUR SUBSTITUTION?
When I arrived in Norway, the substitution represented for me the opportunity of an opening towards a culture which was still unknown to me. The physical presence in the host country was therefore essential. For this reason mainly, I decided to go to a European destination. My choice was then Norway.
From a cultural point of view, in spite of the many trips I had made, I had never had the opportunity to visit the north of the European continent. This was a unique opportunity and I intended to take advantage of it to discover all the richness that Norway had to offer.
From a purely linguistic point of view, I hoped to consolidate my level of English by adding many scientific and technical terms to my vocabulary.
Academically, it seems to me that studying in a Nordic country such as Norway can be a real asset for an engineering career. Indeed, Norway is a country that has asserted itself as a trump card in the fight against global warming with many actions carried out in the field of the environment (field that attracts me particularly today). Knowing how Nordic society works, as well as the basics of Norwegian culture and language, can therefore be very useful in a potential pursuit in the environmental sector.
In a word, my stay went wonderfully well, in every way.
WHAT COURSES DID YOU TAKE THERE?
Academically, I was fortunate to be able to choose a wide variety of courses that I was passionate about. As I mentioned above, I had chosen this destination because, in my opinion, Norway is a leading player in the ecological transition and I wanted to orient my studies in this field. So I took two courses related to the environment. The first one, entitled "Energy Resources", was a panel of all the different energies used and being developed today. The details of each of these energies (oil, gas, wind, tidal, wave, offshore wind, nuclear, biomass, etc) introduced new scientific concepts. Although these concepts had been approached in my previous studies (preparatory classes, beginning of the engineering course at ISAE-SUPAERO), the discovery of their concrete applications in this sector was a revelation for me.
The second course entitled "Sustainable Management of Ecosystem Services" was an interdisciplinary course that brought together students from a wide range of backgrounds and nationalities. This was both the richness and the challenge of this course. I had to step out of my comfort zone by collaborating with biologists and geologists on a project about the problems facing the fisheries sector, a subject that was completely unknown to me! However the themes were not arbitrarily assigned, I voluntarily chose it because I have always been attracted by the ocean and the riches it contains (probably because of my Polynesian childhood). So I had to adapt, to be humble in front of people who were much more knowledgeable than me. Also, this course was based on the discussion, the debate around the management of the various ecosystems in the sectors of agriculture, aquaculture, forest industry, fishing and renewable energies. The sessions involved both researchers and actors from each of the above-mentioned industries in order to raise the problems and conflicts existing in the current world situation and to propose solutions to resolve them. Finally, the "icing on the cake" was an excursion to an aquaculture farm an hour and a half by ferry from Trondheim. This was unexpected in a time of health crisis and yet it happened. Again, this was a discovery for me, I had never seen this type of operation with my own eyes. Although necessarily subjective in its presentation, the guide did not dismiss our controversial questions, whether about the welfare of the caged fish, the type of food used for mass culture, or the ecological impact of the activity itself. By confronting different points of view on the same subject, it is easier to form one's own opinion on the matter.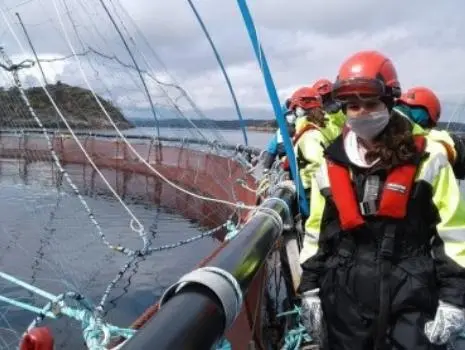 My third course, "Space Technology II" was more directly related to the training ISAE-SUPAERO was taking. It was a more independent course with a wide variety of assignments that allowed me to develop new skills such as the ability to write a scientific essay in English. This allowed me to deepen my interest in space by exploring new themes such as the bio-physical challenges of going to Mars. In theory, the course was to include a week-long field trip to the Andøya Space Center at the end of the year with the launch of a student rocket in which we would have installed the various sensors ourselves. This would have been the culmination of a beautiful semester-long project and the opportunity to visit and observe the operation of a space center at very high latitudes. Unfortunately, the COVID-19 decided otherwise and the physical excursion could not be made. Nevertheless, digitalized courses and a virtual visit were able to give us a glimpse of what we would have experienced.
Finally, I chose a last course that was very far from my engineering training but that was close to my heart: "Human Anatomy and Physiology". It was by far the most demanding course in terms of personal work but I do not regret it at all because it perfectly met my expectations. Thanks to this "introduction to medicine", I was able to reconnect with the "living" and "biological" side of things that I had missed since the beginning of my post-bac studies and erase the few doubts I had about my orientation.
The testimony of Marion Lebrun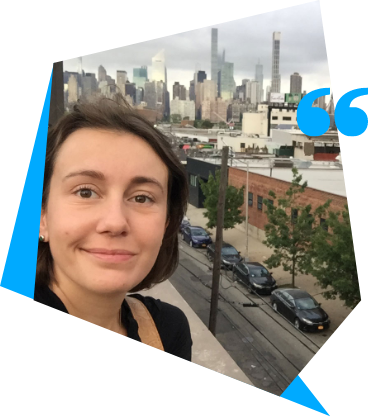 WHAT DO YOU TAKE AWAY FROM THIS EXPERIENCE IN NORWAY?
On a cultural and personal level, this semester has been very rich in emotions and encounters! As explained above, in choosing a S4 physical substitution abroad, my main motivation was to go and meet new cultures (not just the host country), new customs, new personalities, and I was not disappointed! First of all, I was lucky enough to get an accommodation in a student residence and to share a flat with three students of different nationalities (a German, an Indian and a Norwegian) with whom I got along very well. My road trip with my roommates to the Atlantic Road at the very beginning of my substitution was a highlight of the trip as it really got us to know each other and bonded us for the rest of the semester. This good understanding and friendship was a real plus during my stay because the health situation at the time was a great obstacle to new encounters. Nevertheless, through my acquaintances, I was able to discover people coming from the four corners of the world and with them, their cultures, their traditions, their culinary specialties. I now have addresses and drop-off points in every continent!
Of course, I can't talk about Norway without mentioning its main asset in my eyes: its breathtaking landscapes and its nature that offers something to recharge your batteries, escape and share unforgettable moments! As part of the "Viking challenge", the bath in the fjord of Trondheim in February in water at 3°C is definitely one of the highlights of this Norwegian stay! Similarly, a weekend with friends in a wooden chalet without water or electricity, with only a wood stove for heating, is a unique experience that leaves unforgettable memories. Finally, for those who love nature and outdoor activities, Norway (and especially Trondheim) is an ideal place. Indeed, even in the city, nature is never far away and it only takes a few minutes by bus to find yourself in the forest, on a cross-country ski trail, with snow up to your knees or green as far as the eye can see depending on the season. Finally, I couldn't talk about the Norwegian landscapes without mentioning the famous and world-famous Northern Lights. I was lucky enough, during my almost six month stay, to see them more than four times! The first time, in February, is indisputably memorable, both for the phenomenon itself, which I had never observed with my own eyes before and which created a somewhat magical atmosphere around it, and for the suffering endured due to the record temperature of -20°C that evening.
WHAT WILL BE THE NEXT STEP IN YOUR CAREER?
This stay was a real revelation on many points, both academic / professional and personal. I left wanting to explore the environmental sector for my professional project without being too sure of myself and I came out with a lot less doubts. First of all, my semester at NTNU has confirmed my choice of field for my last year at ISAE-SUPAERO. So I chose the Earth and Universe Observation (OTSU) pathway Earth and Environmental Sciences (STE) and the Energy, Transportation and Environment (ETE) field. These two areas of specialization will allow me to orient and push my training in the environmental sector in order to obtain an internship at the end of my studies (and why not a first job) in this field. Moreover, I applied and was accepted in the complementary research Master's degree of the STE program of the Paul Sabatier University entitled Sciences de l'Atmosphère, de l'Océan et du Climat (SOAC) option Dynamique du Climat (DC) (Climate Dynamics), which proves my enthusiasm for this sector with a particular interest for the development of marine renewable energies such as tidal, wave and offshore wind energy. In addition, to get my foot in the door in this type of industry, I was able to find a six-week summer internship with a company that manufactures LIDAR systems to measure wind speed, which have many applications in the development of both onshore and offshore wind power. This semester also cleared up my doubts about my direction that had been haunting me since my choice of senior year when I gave up on medical school. I have managed to turn this page for good and project myself forward.
As for the possible added values for the research of ISAE-SUPAERO, within the framework of my course "Space Technology II", I was able to meet and exchange with students almost exclusively Norwegian and impassioned of space and which were very curious about my course. Since NTNU does not offer a course specifically dedicated to space (it seems to me that only three or four courses in their catalog are dedicated to this sector), the students were very happy to discover that there were schools in a country close to their home that offered this kind of training. I hope that my testimony will attract, in the other direction, some Norwegian students to ISAE!
In conclusion, I was delighted with my experience in Trondheim. I came back enchanted on all levels, be it academic, cultural or personal. And if I had to do it all over again, I wouldn't change my destination for anything in the world!
AGAIN A BIG THANK YOU TO THE FOUNDATION FOR SUPPORTING ME IN THIS BEAUTIFUL ADVENTURE!