The Women's Campus Course – OSE
The Institute's Equal Opportunity Program, supported by the Foundation, implements a number of initiatives for middle and high school students to make engineering careers accessible to as many people as possible.
Among these numerous actions, OSE has created several "Pathways" in which different events are integrated throughout the school year.
Focus on the Women's Campus Course.
The objectives of this course
This program is based on several events organized during the year, each time involving a student and an engineer who are affiliated with a group of about ten high school or college girls.
The objectives of this course are to:
Create a special link between high school girls and ISAE-SUPAERO students
Develop the capacity for action and mobilization of schools
Raise awareness among young girls about scientific careers and fight against stereotypes related to these fields
How is it built throughout the year?
➡️ INCREASE AWARENESS via mentoring sessions.
Between November and January, students from ISAE-SUPAERO and women engineers will work in pairs in class with a group of 10 pupils (middle or high school girls). This mentoring aims to guide students in their career plans and to fight against self-censorship. The tutors support the girls in the development of their ambitions and accompany them in their reflections by their advice.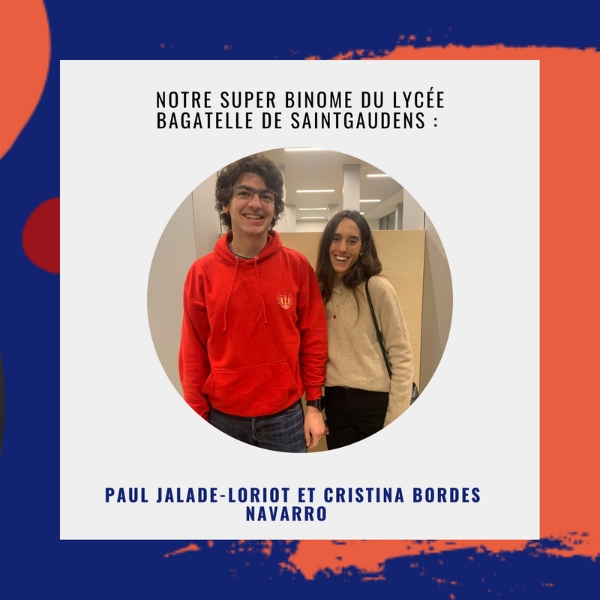 ➡️ TRAINING
In December, students, teachers and high school students will be trained to create a podcast! What better way to raise awareness and learn to communicate on many subjects!
➡️ INSPIRED
Thursday, January 19 for high school girls and Thursday, February 2 for college girls will be Campus au Féminin days. These meeting and exchange days take place at ISAE-SUPAERO and are divided into three workshops:
women engineers' careers
deconstruction of gender stereotypes with the association Femmes & Sciences and the club ISAElles
visit of the research departments (flight simulator and drone flight in particular).
➡️ DISCOVER
Between February and April , as a continuation of the podcast creation training, the high school girls will record a podcast about a woman engineer's job at her workplace.
To discover the previous portraits of women engineers, click here
➡️ RESTITUTER
In June there will be a feedback event for all the podcasts as well as the recording of a radio show.
Find out very soon the other courses set up by OSE ISAE-SUPAERO!
I support the ISAE-SUPAERO OSE Program