As part of the Foundation's year-end appeal for donations, some students testified to the importance of their support in their schooling.
Find in this page the complete testimony of Flavie Jariod and in our brochure the extracts.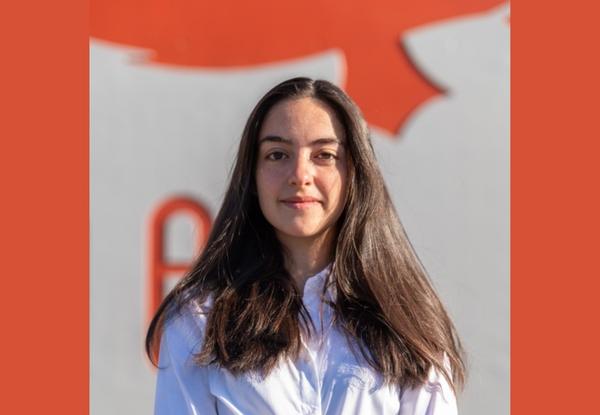 Flavie Jariod is a 1A ISAE-SUPAERO student-engineer. President of the Pôle Solidaire du Bureau des élèves, she has witnessed the increasing needs of students on campus.
"Asking for help is a hindrance, some people don't feel legitimate despite their real difficulties."
"Before I got involved in the fight against precarity, I didn't realize that the need was so strong on campus. It also opened me up to the outside world and gave me the desire to develop my commitment to other populations. While many students are well off, others really need help with food, shelter, etc. We have seen the impressive wait for food stamps. This diversity opens our eyes to a reality of our society.
At the beginning of 2022 with a new covid wave we had a temporary return to distance learning courses. The loneliness known earlier has resurfaced for many of the students. Some students can barely afford the bare essentials. As a result, they cannot participate in any activities such as sports competitions, events and outings. They are also isolated on weekends, during school vacations, and on holidays, unable to afford to return to their families. Cohesion events are powerful moments where we build memories together, where we team up and where unbreakable bonds are created to accompany us throughout our lives. These memorable moments, we discuss them a lot afterwards for a very long time. Those who have been excluded find themselves on the margins and that's a shame because we know that it is unifying.
We know that the courses bring a lot to us, but it is also outside that a large part of what we will leave the school with, our soft skills, our passions, our commitments in community life… ".
"Donor support accompanies us to be freer, more creative, more efficient, more focused."
"The aids are also cumbersome to mobilize from an administrative point of view because each request is studied very seriously and is distributed only to those who really need it. The covid has made it possible to free the word, to show that we can mobilize together to reduce these social inequalities, whether or not we have a scholarship.
Feeling supported by our school, the social workers, the other students and the donors of the Foundation gives us immense moral support in addition to concrete material help. It's knowing that you're not alone.
A situation of social vulnerability represents an enormous mental burden in relation to the academic level and the potential of extracurricular and personal projects. Not knowing how to manage the bare essentials adds considerable pressure.
It is my hope that through the actions that we have taken with the donations, we will make more and more students aware of this reality and make the relationships on our campus more human. Diving into the heart of the problem has helped us dive into the heart of the need and through it into the heart of the hope that these students have despite their difficulties. The hope of being able to put their talents to use in their academic and professional projects by overcoming the hardships. We need to help them so that they can hold on and achieve their goals despite everything. Following the first appeal for this student solidarity fund, nearly €50,000 has already been distributed and in the current context, the needs persist. "