On March 9th, a very special ISAE-SUPAERO OSE day took place on the ISAE-SUPAERO campus. The Cordées de la Réussite students slipped into the shoes of budding astronauts to accomplish various missions throughout the day. The reward was for everyone to meet Sophie Adenot – ESA astronaut and godmother of the program, Arnaud Prost – reserve astronaut, Claudie Haigneré – first woman European astronaut and Didier Schmitt – head of the strategy and coordination group for robotic and human exploration at ESA.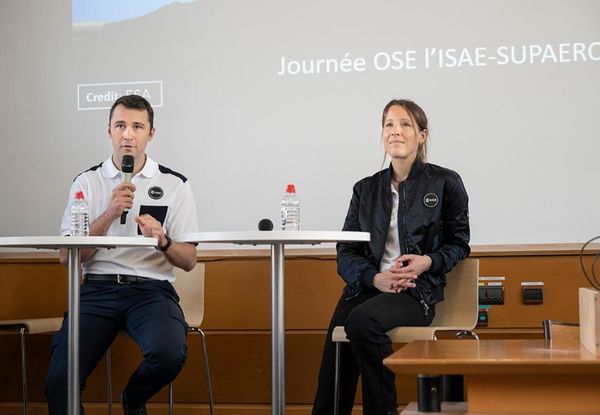 A day in the life of an astronaut
It was under this theme that students from the 6 partner schools were able to participate in various workshops related to the life of an astronaut. 5 workshops were spread over the whole campus, with Alumni volunteers and ISAE-SUPAERO students as facilitators.
To launch the beginning of the day, Inès Belgacem, godmother of the program and planetary scientist, was online. She presented her background and gave her advice to guide the students through the day. Matthieu Ponin-Ballom, was also on hand to launch the program. Sponsor of the program, he was broadcasting from the NATO headquarters!
Overview of the workshops offered:
Blind course
Solar system
Rocket assembly
International issues
Space puzzles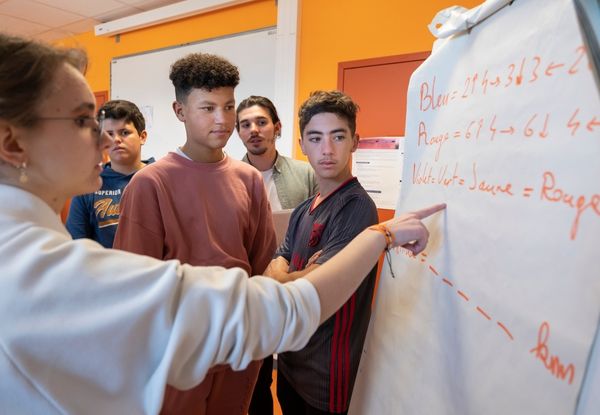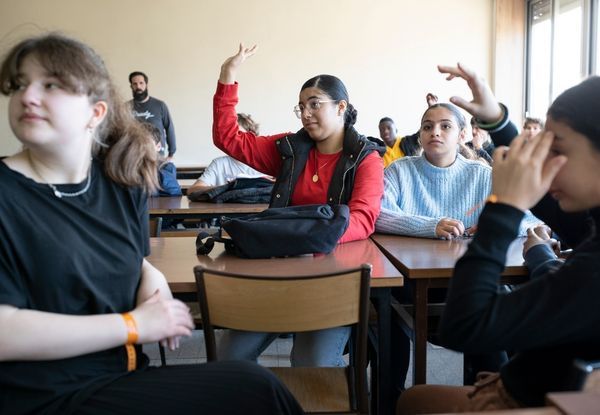 An afternoon full of inspiration!
Following these workshops, the surprise was big for the students of La Cordée!
They met in the lecture hall to meet Sophie Adenot, ESA astronaut and sponsor of the OSE program, as well as Arnaud Prost – reserve astronaut, Claudie Haigneré and Didier Schmitt.
The program included an hour of discussion and questions and answers that allowed the young people to express themselves and the astronauts to share tips for success.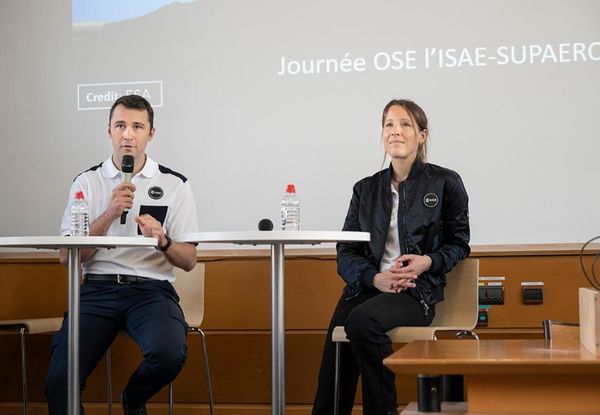 Photo credit: Olivier Panier des Touches